On November 17th, Brian, Rick and I changed out models in both the Roosevelt Field and Queens stores.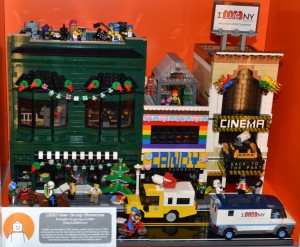 First up, the CC-Standard Modular buildings by Brian and Rick, with assistance from Will, which we installed in the Roosevelt Field store.
The interior detail on all of these buildings are fantastic.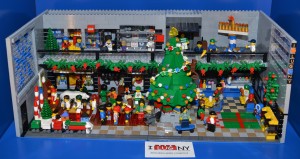 Next, we delivered the Holiday scene to Queens, complete with miniature LEGO store.
 I can't get over the number of little details packed into this one.
Head on over to our group Flickr pool to see more!