Occasionally, the LUG winds up with large numbers of really, really strange parts.  I'm sure this happens to every LUG.
Well, this time we got a whole lot of Element ID 6011464 – aka 'Bright Red Hinge 1×2 Upper Part'.  This thing: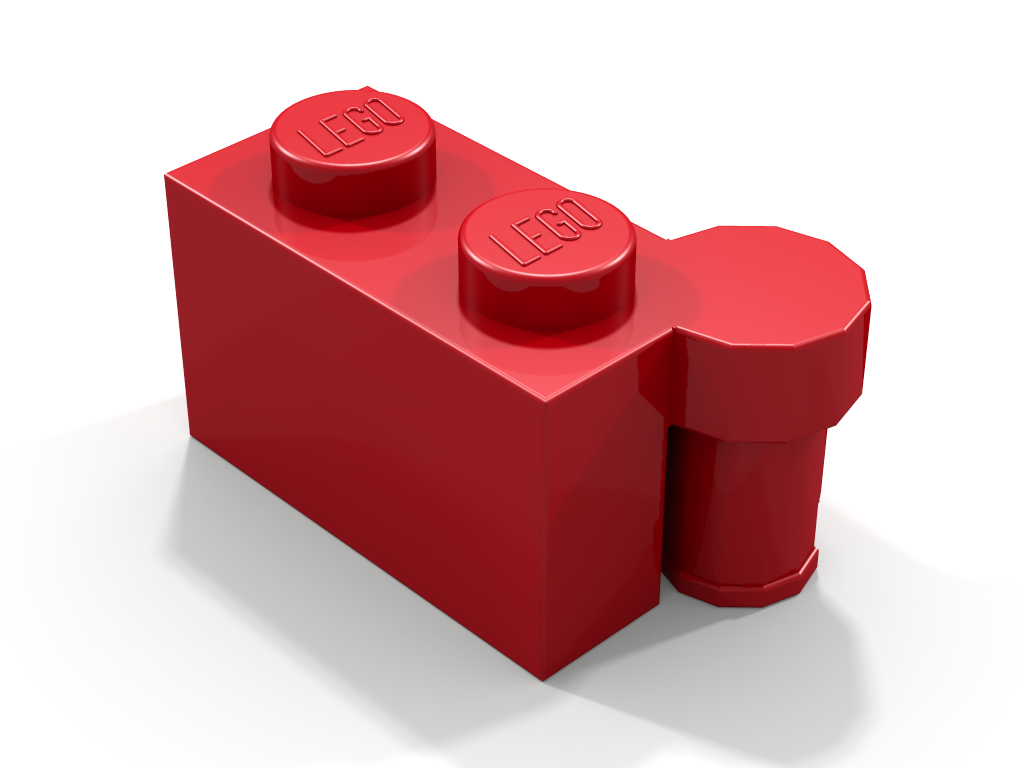 Now, when paired with the other half of the hinge – this is a great part.  One of the older style LEGO hinges still in use today – it first appeared in 1978 according to BrickLink, available in Red in set 590.  This hinge is still in use today in various colors – it's got some extraordinary staying power.
Unfortunately, without the other half – there's not a heck of a lot you can do with it.  The pin is not a standard Technic pin, and there's nothing  "In System" that you can do with it.  We handed out these bricks to anyone that would accept them at our March and April meetings… and only two people dared to MOC with it – with wildly different approaches.  Read on to find out who attacked it head on, and who weaseled out…
Continue reading Seed Part Challenge: Red Hinge 1×2 Upper Part →