We're reviving Moonbase for our 2016/2017 shows, but we're putting it on top of MILS!
Why MILS?
Sturdy!  MILS makes MOC's easier to transport.
More color options! (Less of a deal for Moonbase, but it's way cheaper to do a white or dark grey layout with MILS than with baseplate)
Allows for below-grade features.
Joins together with technic pins.
Already have some Moonbase Classic modules?  No problem.  We can shim them up to the proper height with just a few pieces.
Why Moonbase?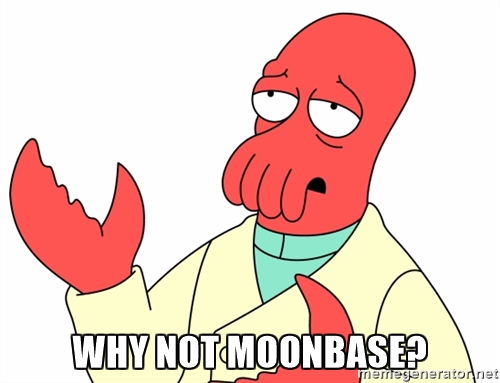 This is what it should look like, with MILS: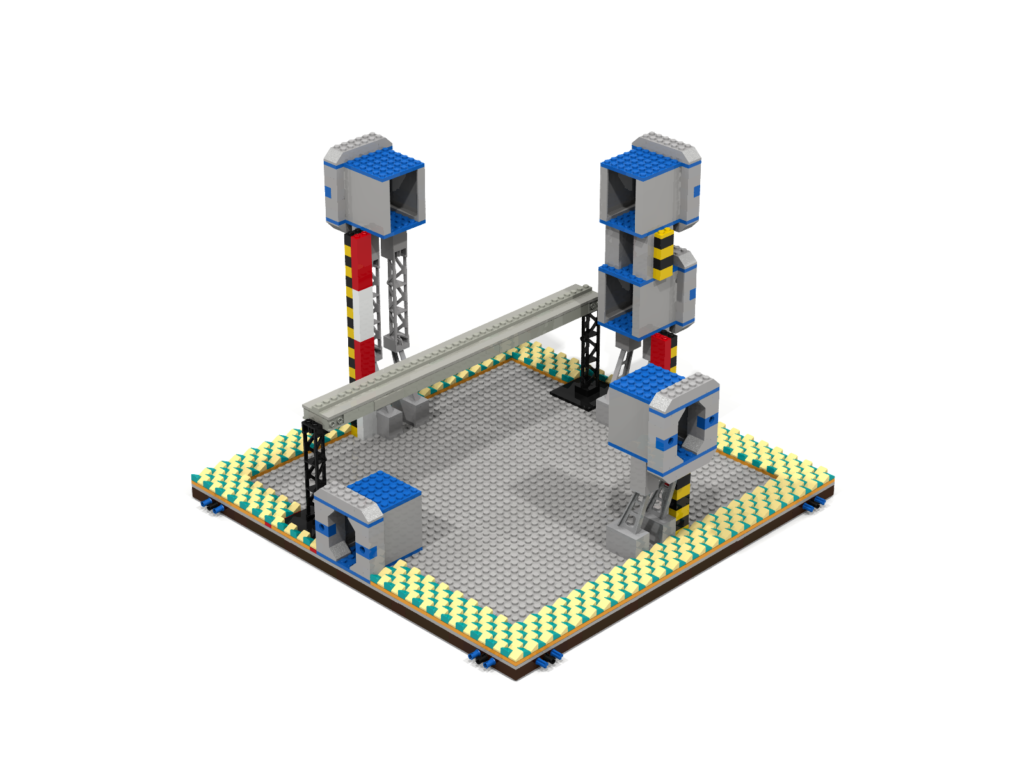 Here's a link to the LDD file.
Moonbase Vignettes
In an attempt to get more people involved, we've also figured out a way for folks to contribute smaller slices of Moonbase, in the form of little vignettes.
We're building some modules with recesses that are 1 brick deep, like so: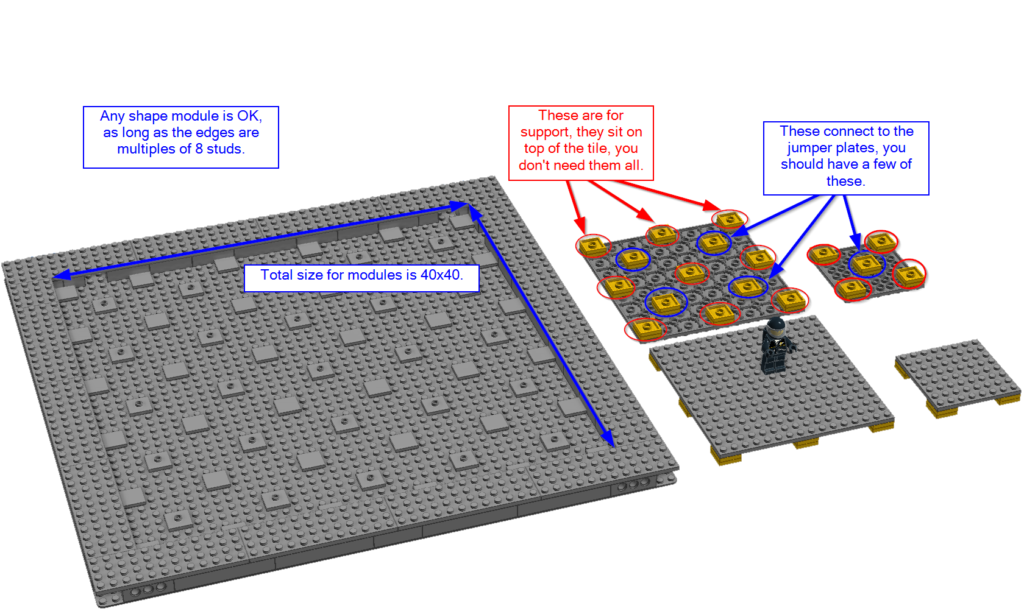 The modules themselves are pretty easy:
"ground level" for the module is 1-brick high.  The edges should probably be at ground level wherever you want it to look like it connects naturally with the lunar surface.
The "ground level" color needs to be light-blueish-grey.
It can be any size from 8×8 to 40×40, in multiples of 8 studs.
It doesn't need to be rectangular, but each edge has to be a multiple of 8 studs.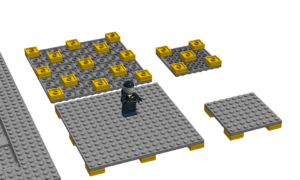 Examples (these are pretty boring!):