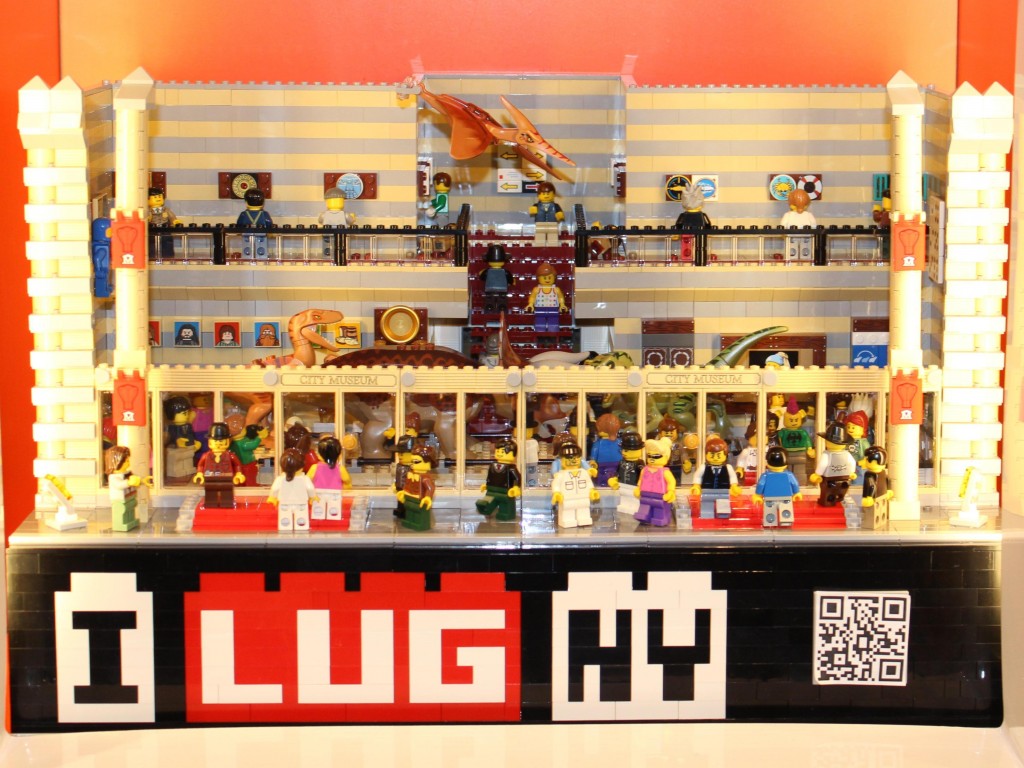 The Queens LEGO Store received this model of a LEGO City Museum for the first LUG Showcase model of 2014. This model is also the first at Queens to incorporate Rick's "I LUG NY"  model base. Rick's base not only makes sure the LUG logo is prominently featured in each window but it also adds height to the models.
This particular model was conceived back in the summer after buying two copies of the City Museum Break-in sets  http://www.brickset.com/detail/?set=60008-1 For a museum it just looked too small so I decided to put the two sets together for Brick Fair, Virginia. This had a one baseplate long footprint. This still felt too small so I quadrupled the size of the original museum and that is what you see here. This model has an open look to it so the interior details can be seen such as the artwork, crystals, dinosaurs and Classic Spaceman. The museum has a ticket desk, souvenir sales area, museum employees, exhibits and bathrooms.
Many of the minifigures were purchased at the Queens LEGO Store as were the Museum sets themselves.
Check it out in person at the Queens LEGO Store inside the Queens Center Mall.