UPDATE: CLICK HERE TO WATCH A VIDEO OF THE DISPLAY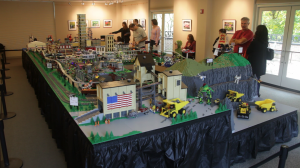 Over the weekend of October 18-20, members of I LUG NY set up a collaborative display in the Children's Room at the Hendrick Hudson Free Library in Montrose, NY. The 300-square-foot display featured three train lines, two monorails, and various minifigure-scaled MOCs. There were many new elements to this display.
Mike and Brett debuted their waterfront complete with cargo ships, cranes, a warehouse, a pier, a ferris wheel, and a fleet of pirate ships.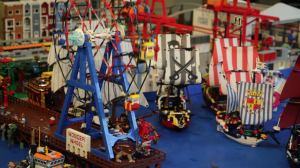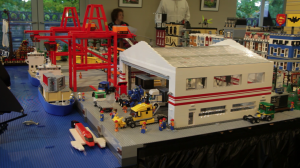 Continue reading I LUG NY Displays at Hendrick Hudson Free Library →