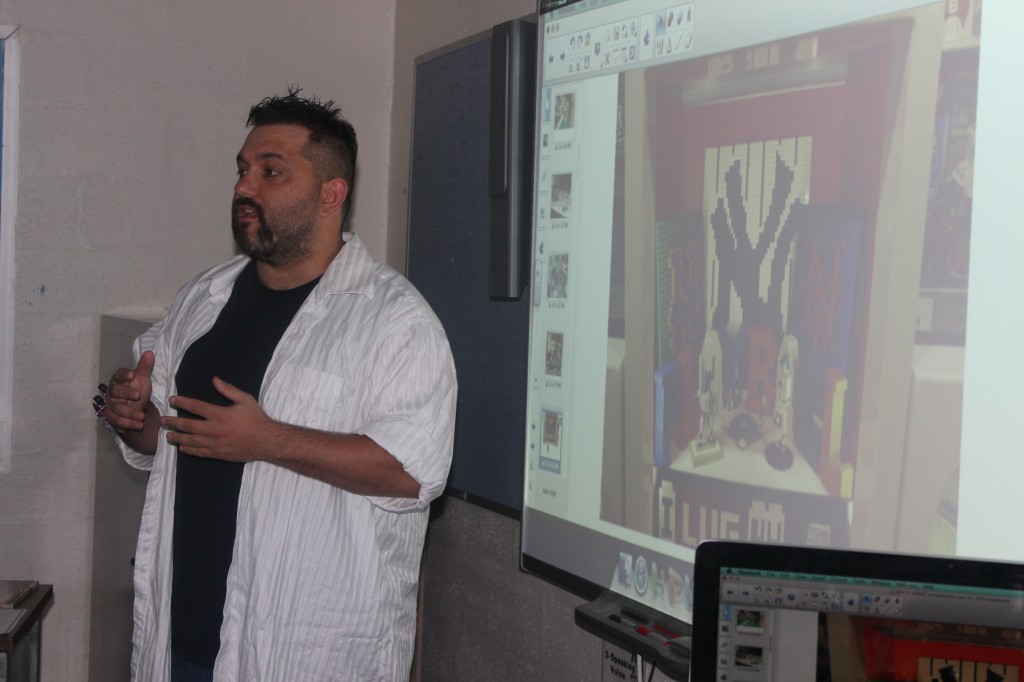 Once again,  I LUG NY visited the young builders at the Jerusalem Avenue Elementary School in Bellmore,  New York. On Friday,  July 11th,  Cody Wells and I (Brian Wygand) were on hand to share our experiences, builds, and the fun we have with the LEGO hobby with 50 children in grades 3-6.
In June I received a welcomed phone call from Dina Bellucci, who is one of the Summer Curriculum Coordinators at the school. After details were ironed out over the phone it was time to shop for elements to create something for the kids to build and keep.  Last year Cody designed a small off road car completely from elements on the Pick a Brick walls at local LEGO Stores. This year I designed a small spaceship using parts from the Queens LEGO Store's PaB wall. Students were given three color choices of 1×2 tiles to customize their spaceships (purple, lime and pink) and they were lead by Cody and myself in different building groups. Each student was able to construct this model either on their own or with assistance from a teacher, para-professional, classmate or from Cody and I.
I created a slideshow to use with the school's SMART Board which gave students and teachers alike an idea of what it is like to be a part of such a great group of LEGO fans that make up I LUG NY. Some of the slides detailed the process for setting up a group display from tables to green baseplates to finished displays. Others shared news about our donations of LEGO to area children's hospitals. Next I shared pictures of some of Cody's MOCs, my MOCs and pictures of the World's Fair 50th Anniversary builds that are in the Queens Theatre right now. The final slide was of the mini build the students would be working on showing the completed model with purple, lime or pink accents.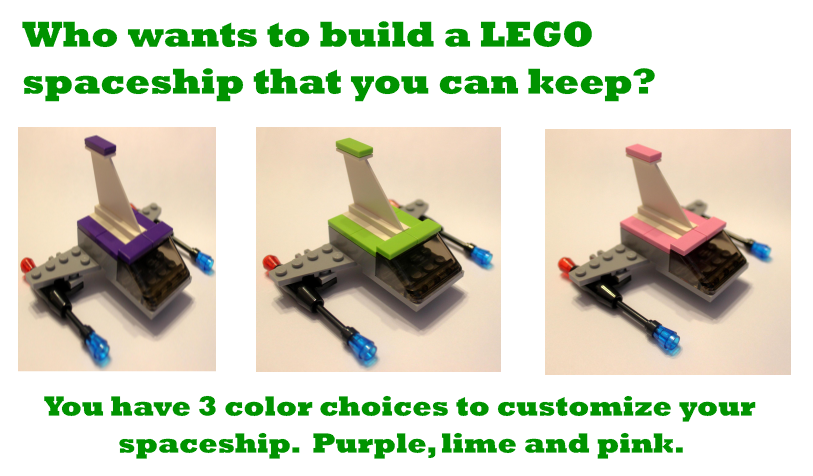 Once the presentation was finished the students were broken up into groups to build their spaceships. We provided ziploc bags that students could keep their models in and students also received a LEGO Club magazine.
Cody and I would like to thank the students and staff at the Jerusalem Avenue School for welcoming us back and we look forward to returning for a 3rd consecutive July in 2015!