This month we had three entries to the build challenge. The challenge was to build something based on a literature theme.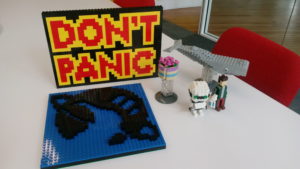 First place went to Rick's collection of MOCs inspired by The Hitchhiker's Guide to the Galaxy by Douglas Adams.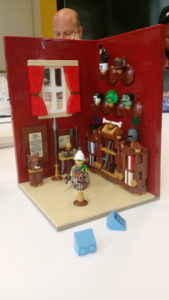 Second place went to Mike's Study vignette. It features a hunter who seems to have been inspired to go out and collect trophy heads of classic literary monster characters.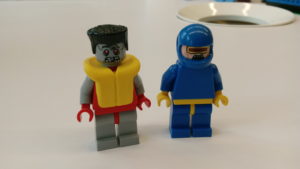 The final entry was Matt C's purist minifigures of Colossus and Cyclops from Marvel Zombies: Dead Days.