A light brick is a 2×3 brick with a button-activated LED light. The LUG acquired a couple hundred of them, so we decided to use them as a seed part for this month's build challenge.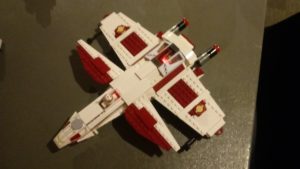 First up we have Damien M's spaceship, which an alternate build of 2005's 7259 ARC-170 Starfighter. It is designed so that inserting the astromech into its slot will activate the built-in cockpit light.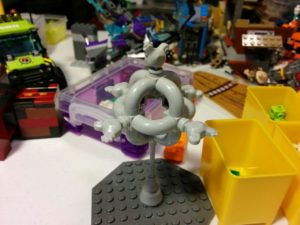 Next we have Will S's Chicken-vane, a spacey chicken-themed weather vane.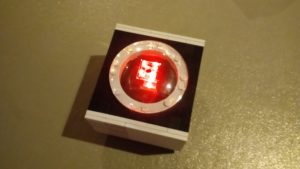 Kurt A's build is a recreation of H.A.L. 9000 from 2001: A Space Odyssey, who is also seen in the Portal level of LEGO Dimensions.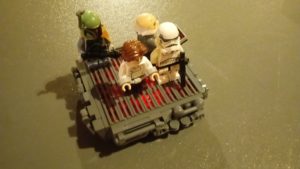 Rick T went for a vignette of the Carbon Freezing Chamber from The Empire Strikes Back, featuring a light-up floor reminiscent of the location in the film. This won second place in the vote.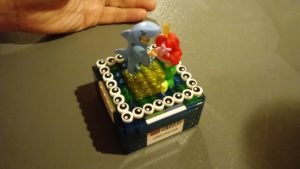 First place went to Bill P's disco undersea wrestling ring, featuring 14 light bricks that activate alternately when you rock the base back and forth.