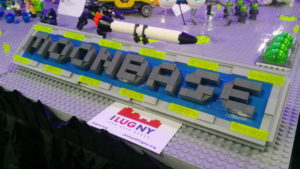 last weekend, we displayed the latest iteration of our ever-expanding Moonbase collaboration at Brickfair New England 2017.
Using an updated Moonbase standard, our display utilizes the UV light-sensitive trans-neon green and trans-neon orange as well as Brickstuff LEDs to create a moody, otherworldly layout.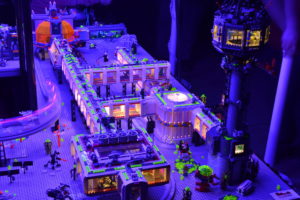 Will's Nexo Knights module was nominated for Should be a Set and Best Lighting Brickees. Rick's observation module was nominated for Best Individual Builder. The overall display won a Brickfair Staff Pick award.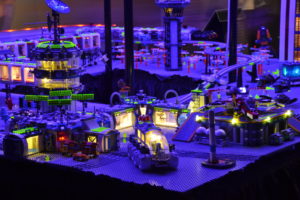 See more photos HERE and HERE. Reference material for the Moonbase standard is available HERE.